Activities and excursions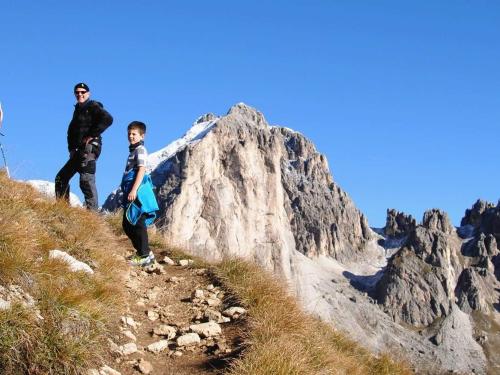 Excursions with the Alpine Guides
They are held every Monday, Tuesday and Thursday and allow you to discover the fantastic world of the Dolomites accompanied by the Alpine Guides of Val di Fassa. The excursions last one day and take place at high altitude.

Excursions with local escorts
Designed for families, these are walks in the valley to discover the environment, culture and traditions of the Ladin world. They are held every Tuesday, Thursday and Friday.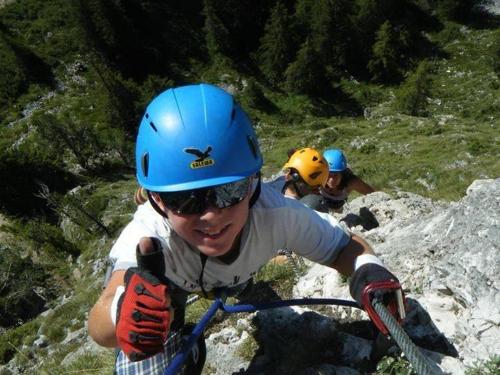 Approach to climbing
Every Wednesday for children from 7 to 14 years, course of approach to climbing. Rope, carabiners and away ... great adventures in the Dolomites!

"Going for huts"
Dedicated to lovers of good food, these guided excursions allow the visit of a hut, with, for a fee, tasting of products. They are held every Tuesday, Thursday and Friday.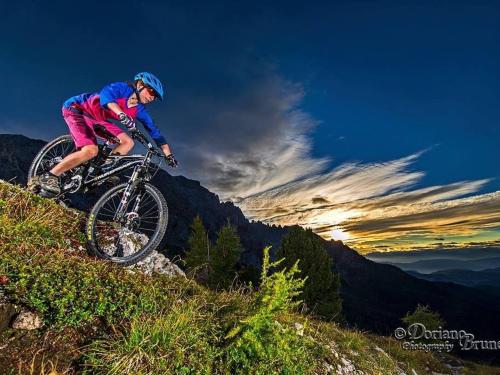 Mountain bike start-up
For children who love two wheels, excursion with an instructor to discover the Val di Fassa pedaling! Every Monday and Tuesday.

Mineralogical laboratory
Every Monday and Thursday the doors of the laboratory open for activities to discover the mineralogy and the geology of the Dolomites.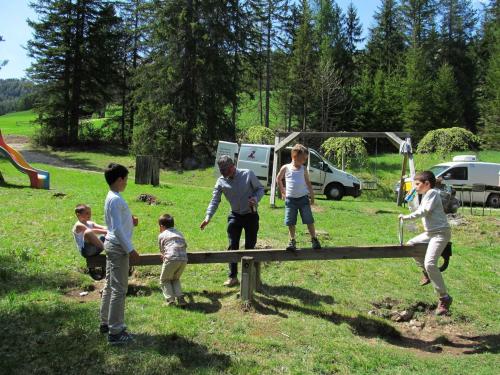 Further discounts with the Val di Fassa Card for:
- Bike Express Fassa
- Ladino Museum of Fassa
- Ice stadium
- Adventure parks .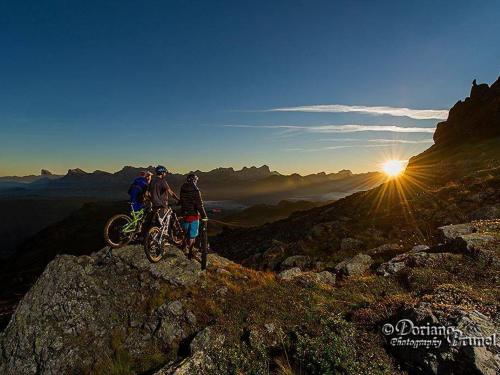 Panoramapass
Esibendo la Val di Fassa Card presso le casse degli impianti di risalita sarà possibile acquistare a prezzo agevolato la tessera Panoramapass 2017, Tessera di libero ed illimitato accesso agli impianti di risalita e di libero utilizzo degli autobus sull'asse di valle.

Sentiero delle Meraviglie
Il territorio sul quale si sviluppa il sentiero è situato immediatamente a monte dell?abitato di Vigo di Fassa. E? costituito da formazioni forestali di conifere, che scendono a lambire le ultime case di Vigo e che si alternano con le formazioni a prato e pascolo. Tali elementi, unitamente alle aree urbanizzate, caratterizzano il paesaggio di fondovalle di Fassa. Questi territori appartengono al Comune amministrativo di Vigo.Il sentiero misura 2500 m. in lunghezza e si estende ad un?altezza media di m 1500 sul livello del mare.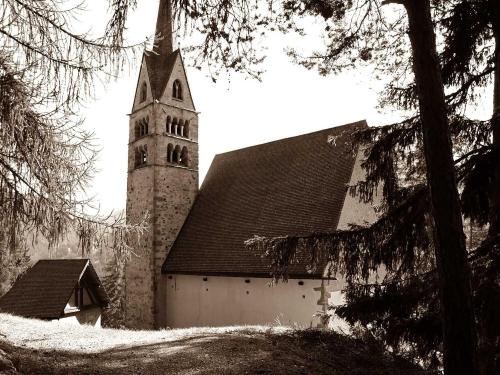 Le Ragioni Storiche
Il sentiero delle Meraviglie si sviluppa in una zona particolarmente cara agli abitanti della valle trovando il suo empireo nella Chiesa di Santa Giuliana, antico nucleo religioso. Già dall?età del bronzo in questa zona si costruiva, si celebrava, si seguiva e si utilizzava al meglio quanto la natura poteva donare. Questo non è il classico sentiero tematico con soli elenchi di piante, funghi o animali, è molto di più. È la storia della gente ladina.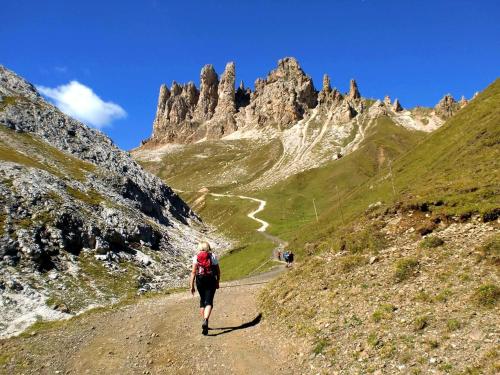 PanoramaPass è in vendita in tutti gli uffici turistici della Val di Fassa e presso le casse delle stazioni a valle (in paese) dei seguenti impianti di risalita:

PanoramaPass è un documento personale non trasferibile. Per usufruire dello sconto è necessario richiedere la Val di Fassa Card al proprio datore d?alloggio (associato all?Azienda per il Turismo della Val di Fassa, vedi sezione Hotel e alloggi) ed esibirla alle casse degli impianti di risalita e negli uffici turistici della valle dove è possibile acquistare PanoramaPass. Per le riduzioni ragazzi e bambini è necessario un documento.