Gourmet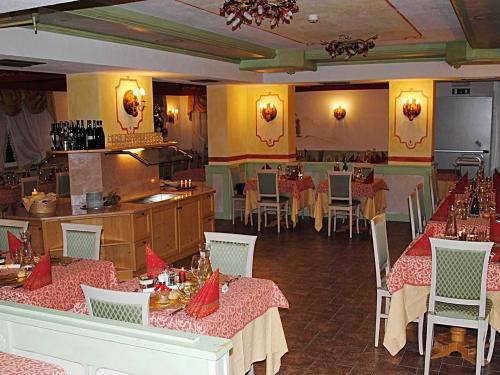 Mrs. Paola, assisted by long-time family associate chef Sandrino, tempt personally the guests of the hotel with Italian and Trentino delicacies.

The breakfast buffet is the starting point for a long day spent in the mountain: hot croissants, home made cakes and biscuits, tipical alp yoghurt, various types of jam and marmalade, biological products. Served with tea, coffee, milk and various fruit juices they can recharge the guests to face every work! Our restaurant serves also bread, sausages, cheese for who prefers to start a day with salty flavors.
Ricettedelle Dolomiti - Rosticciata del signore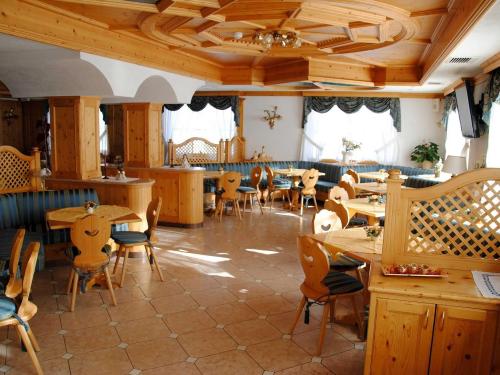 Italian and Trentino typical dishes are our proposal for the dinner time. Salad buffet, choice of menus so tasty and so different, ladin dinners by candlelight. Mrs. Paola, chef Sandrino and the restaurant staff are ready to satisfy any particurly need such as vegetarian menus, simple dishes for children and babies or any other food problem.
«Herrengröstel» Rosticciata del signore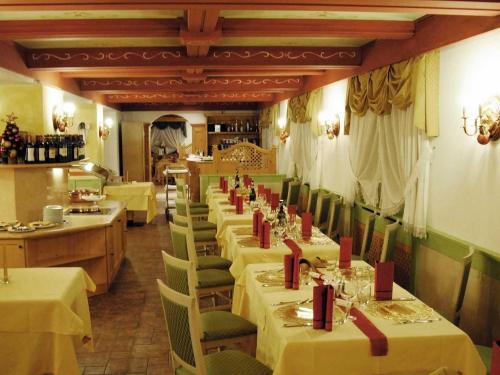 An idea for lunch? We suggest you to book at "MALGA SACINE" where you can taste typical alp dishes in a very beautiful location surrounded by nature (and so easily reached by car!).